The SESLER team is thrilled to have sponsored two student awards again this year and were honoured to present the awards to the talented emerging filmmakers at their respective shows this month.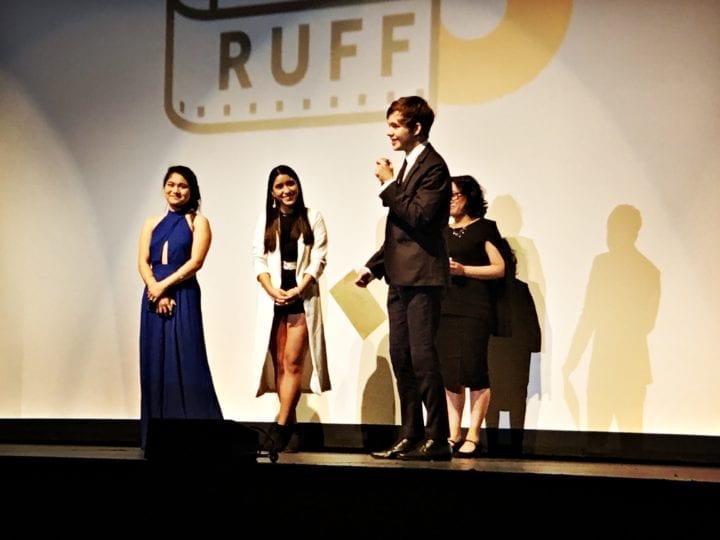 The 21th Annual Ryerson University Film Festival (RUFF) took place over two evenings on May 4th & 5th and screened 22 short films that demonstrated the incredible range and production quality that the program is known for. Awards were handed out at the end of the second evening with agent Emily Nieves presenting the Ben Houtman Memorial Award for Best Cinematography to our recently signed DP Adam Madrzyk for his work on Guion.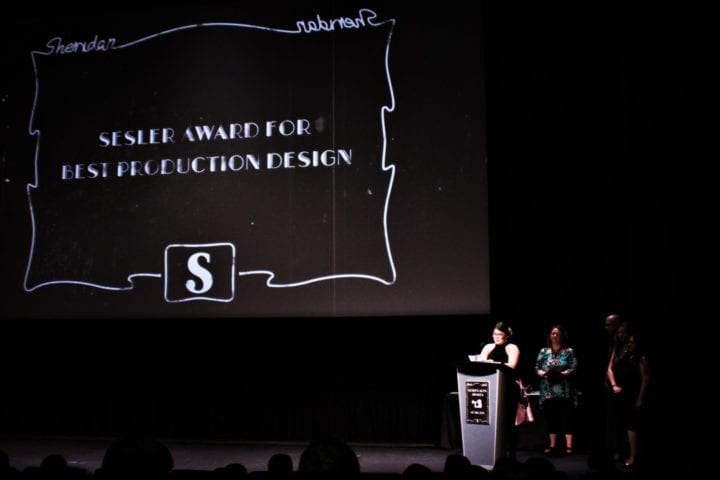 Earlier this week the team headed to TIFF Bell Lightbox for the 2018 Sheridan Screen Arts Awards to see what their world-class student filmmakers had produced this year. The SESLER Award for Best Production Design was presented by Vice President Karen Cohen and Jessie Forrest to Vanessa Barbosa for her work on Written in Red.
Have a look at our photo album to see highlights from the shows.
Big congrats to all the winners and nominees!