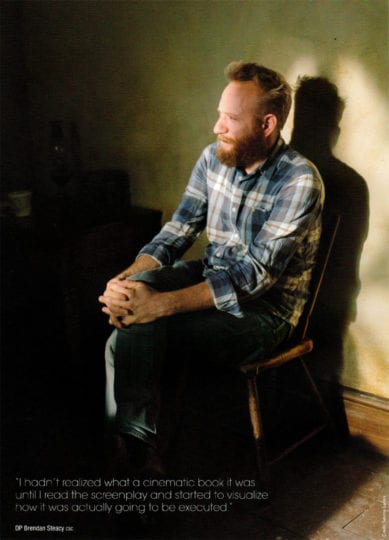 This month's Canadian Cinematographer arrived at the office and we are thrilled to see the highly anticipated feature about our DP Brendan Steacy, csc and his work on Alias Grace.
Brendan shot all six episodes of the CBC/Netflix miniseries and he goes into detail about lensing the literary giant, his experiences on set, the challenges of lighting for a period piece, and working with director Mary Harron.
Read the full feature here
Also happy to see a brief appearance by our DP Cole Graham on set of the new Daniel Caesar music video entitled Freudian. Our DP Kristin Fieldhouse also got a shout out for her contributions to the feature film The Feels which won Best US Narrative at NewFest 2017.

Many thanks to everyone at the CSC and the Canadian Cinematographer team. Get your subscription today!