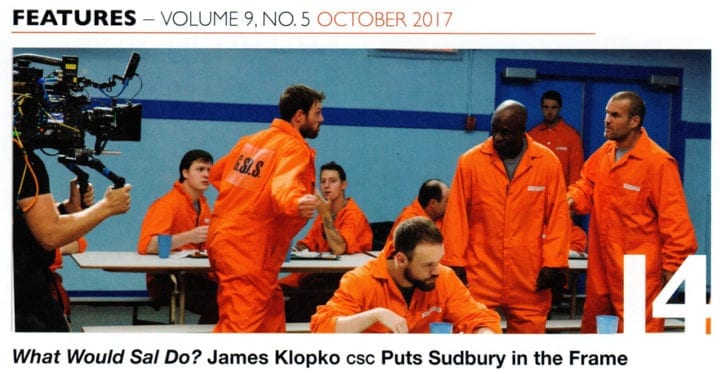 This month's edition of Canadian Cinematographer arrived at the office today and we are delighted to see a spread about our DP James Klopko, csc and his work on What Would Sal Do? featured!
You can read James' take on his fist foray into shooting a comedy series, working with director Samir Rehem, capturing Sudbury, and how it all came together. Check out the fill article here!
As always, big thanks to everyone at the CSC and the Canadian Cinematographer team. Get your subscription today!