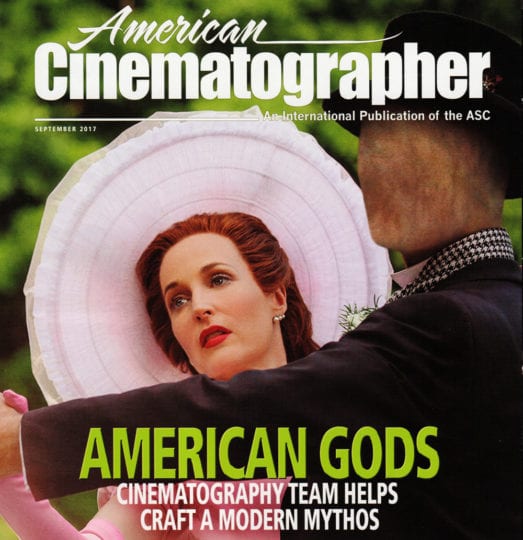 After much anticipation, we were delighted to get our hands on a copy of the American Gods issue of American Cinematographer which details the cinematography of the stunning series and highlights the contributions of our DP Marc Laliberté!
The comprehensive coverage includes a featurette focusing on Marc's reflections about his experience.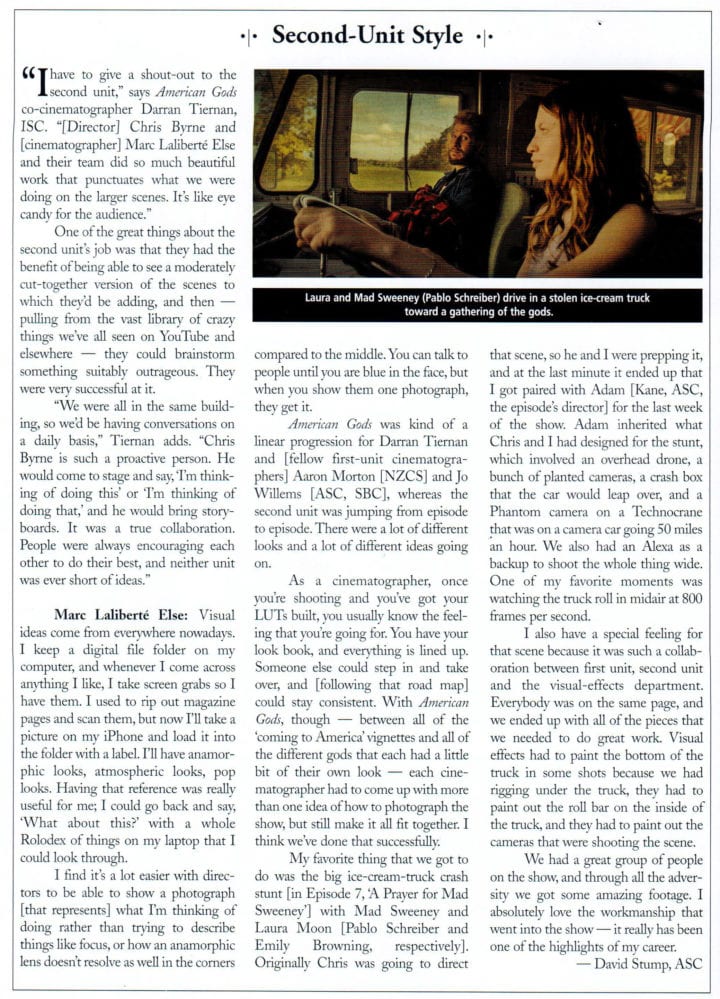 Marc was also quoted throughout the piece among the other DPs involved in the creation of the show.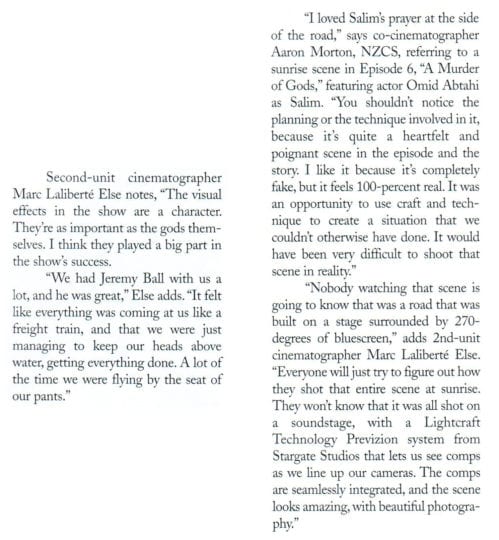 And he even got a shout out from a fellow DP.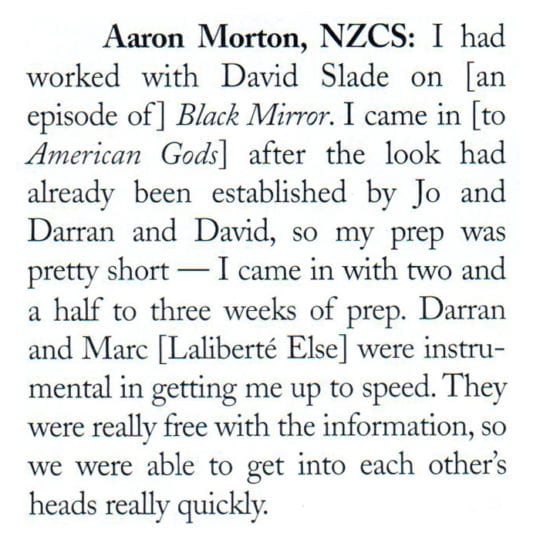 Be sure to check out the article in its entirety, and subscribe to American Cinematographer!