This month's Canadian Cinematographer arrived at the office and number of our clients are mentioned throughout!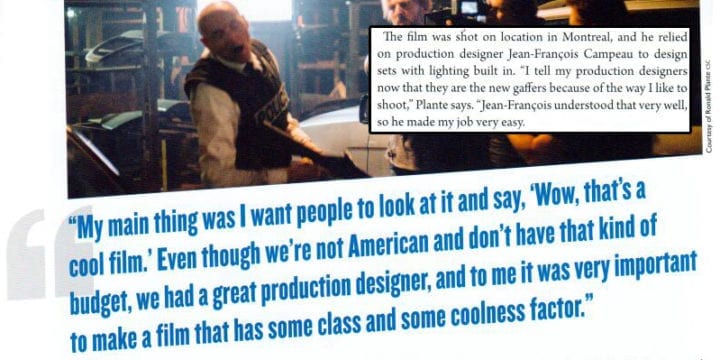 Our PD Jean-François Campeau received praise for his work on Bon Cop Bad Cop 2 in one of this month's features.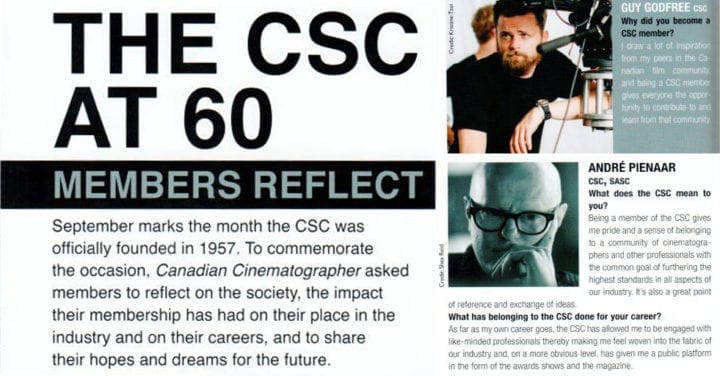 Our DPs Guy Godfree and André Pienaar contributed their personal insights about the CSC in celebration of the organization's 60th anniversary.
In the magazine's recurring On Set section, you will find an image of our DP Dylan Macleod and his camera operator while shooting the second season of Cardinal, and our DP Douglas Koch was captured chatting with a group colleagues at a joint anniversary event.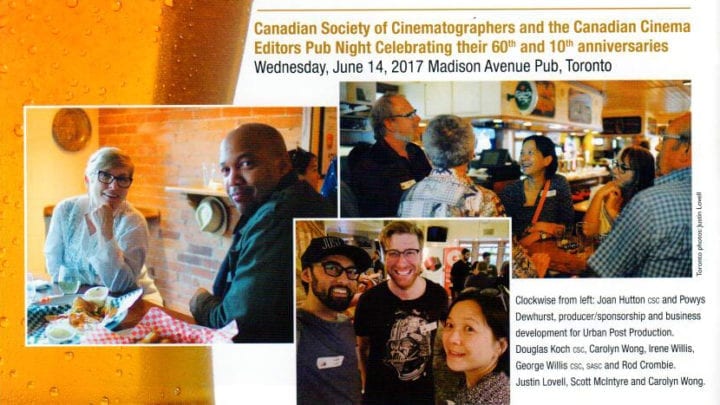 Thanks to everyone at the CSC and the Canadian Cinematographer team. Get your subscription today!