"Horizon is SESQUI's marquee hemispherical film. The 20-minute film is a soaring visual symphony that places viewers in the centre of the action during an inspiring showcase of Canadian creative expression that unfolds from coast to coast to coast. HORIZON takes its audience on a revealing expedition from the highest peaks to the deepest seas, and through all ten provinces and three territories. Drawing upon artistic inspiration from across our country's rich cultural mosaic, the film features traditional and contemporary creative works set in the unforgettable urban and natural landscapes of our diverse nation."
The SESLER team was honoured to attend the advance cast and crew screening of Horizon Tuesday evening in the SESQUI Cinematic Dome kicking off its stay in Toronto from Jun 21-25. Our DP Ray Dumas co-lensed the epic visual experience while crossing the country with an extraordinary production team in celebration of Canada's 150th, and our DP Jeremy Benning provided additional photography.
Their big red dome was visible from many spots around Regent Park and concealed the wealth of technology necessary for the spectacle, as well as seating for a few dozen viewers. The experience is unlike any other, and that was apparent the moment the incredible visuals first flooded the entirety of the domed ceiling. The whole audience was in awe by the end of the 20 minute film!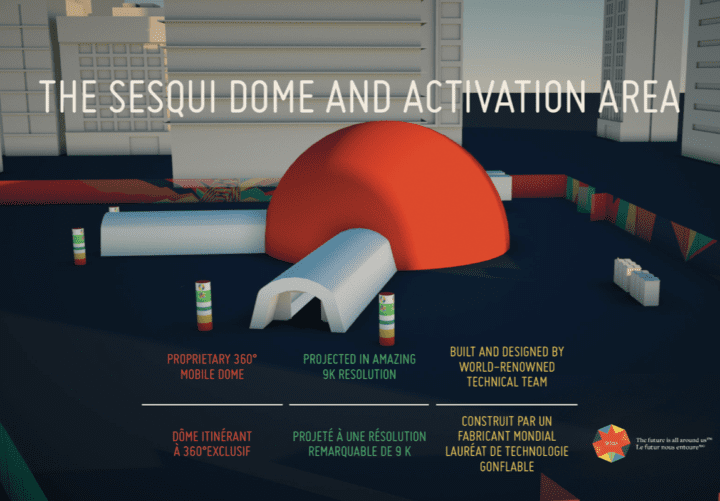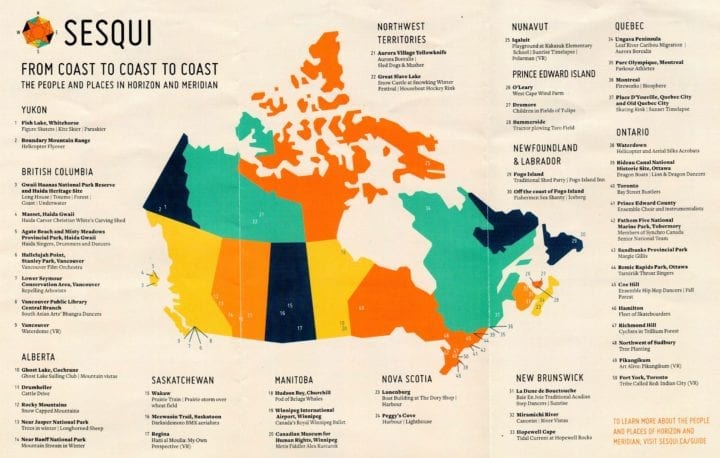 Be sure to plan your Toronto visit this week, or find out when the dome will be in a city near you! You can also have a look at our photos the last night.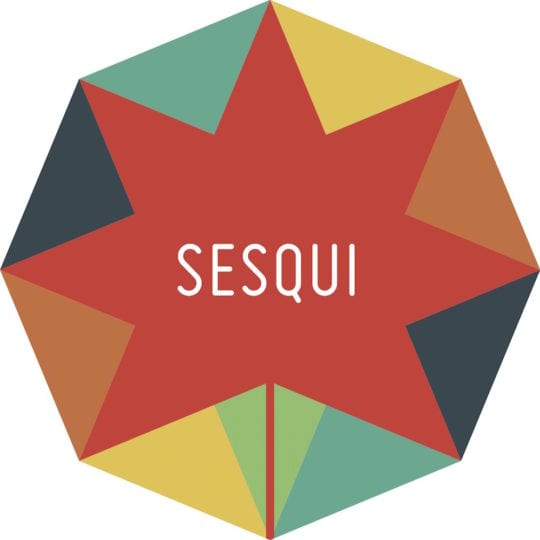 "Sesqui is a new and inspiring way to see and understand Canada: an immersive journey into the heart, soul and future of this great country. Powered by cutting-edge technology, SESQUI offers a revolutionary 360° cinematic experience marking Canada's 150th anniversary of Confederation."