This month's edition of Canadian Cinematographer features two of SESLER's Directors of Photography. Kris Belchevski discuses his work on the feature Jean of Joneses, starring Taylour Paige and directed by Stella Meghie, while Ray Dumas, csc chats about his experience shooting Horizon with director Drew Lightfoot.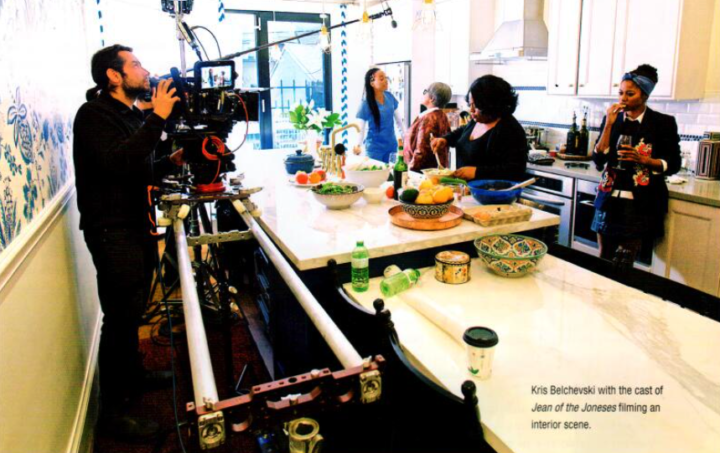 Kris Belchevski describes how he transformed the city of Toronto into the streets of Brooklyn for Jean of the Joneses here.
Ray Dumas opens up about his experience working on Horizon, a 360-degree cinematic experience to celebrate Canada's 150th birthday.  To read what Ray had to say about Canada's Sesquicentennial celebration click here. You can also go behind the scenes with the Horizon crew.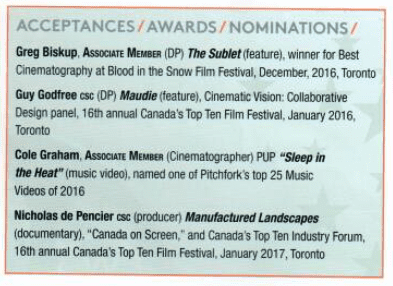 Cinematographer Guy Godfree, csc was showcased at TIFF's Industry Forum – Cinematic Vision: Collaborative Design panel for Canada's Top Ten Film Festival in January detailing his work on Maudie, starring Sally Hawkins and Ethan Hawke which will premiere in select Canadian cities on April 14, 2017.